anti-aging and acne treatments
aNTI-AGING AND ACNE TREATMENTS
If you're looking to enhance your appearance without the need for surgery, Elite Hormones offers a range of non-invasive procedures that can help you achieve your desired aesthetic goals in Wisconsin and Texas. With our advanced techniques and experienced professionals, we are dedicated to providing safe and effective aesthetic enhancements tailored to your unique needs.

What are Anti-Aging and Acne Treatments
Non-surgical treatments are minimally invasive procedures that enhance and rejuvenate different aspects of your appearance such as acne, acne scarring, fine lines/wrinkles and improving the overall appearance of the skin. We use advanced technologies and techniques to target specific areas based on your needs. Our goal is to offer patients a natural-looking result with minimal downtime, making our service a popular choice among individuals seeking minor treatments.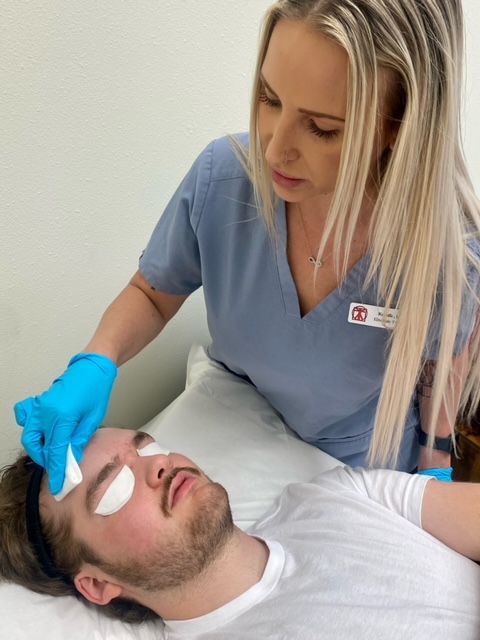 Why Choose Non-Surgical Improvements
Non-surgical aesthetic procedures have gained popularity due to their numerous benefits including:
Non-Invasive: Non-surgical treatments don't require incisions or invasive techniques. This means minimal discomfort, no scarring, and reduced downtime.

Natural Results: Our treatments are designed to enhance your natural features and provide a subtle, yet noticeable improvement.

Customized Approach: We understand every individual has specific aesthetic goals. Our experienced professionals will work closely with you to understand your desired outcome.

Wide Range of Treatments: Our clinic offers a comprehensive range of non-surgical cosmetic procedures to address various concerns.

Minimal Downtime: Non-surgical procedures have minimal downtime or recovery periods, so you don't have to worry about the treatment disrupting your daily routine.
Our Treatment Process
Elite Hormones believes everyone is uniquely different and our process for non-surgical aesthetic treatments has been designed to represent this fact. We take the time to understand your needs and the areas you want to enhance. A member of our team will then take a quick medical history and bloodwork if needed to ensure you're a candidate for the elective procedure. Once confirmed, we will schedule a time to perform the procedure.
Interested in non-surgical aesthetic treatments? Contact us today!
What our customers are saying
This place is amazing!
"They did a complete blood work up not just my testosterone and explained all of the results in as much detail as I wanted and Anne and Crystal are the two friendliest people I've ever worked with and I trust them. great customer service. excellent communication all around. This place is just amazing. Above and beyond taking care of me!"
- Martin
HIGHLY recommend!
"Wonderful experience with Dr. Anne. Knowledgeable, sensitive, informative. I immediately felt at ease. I begin my TRT shortly and am looking forward to it. She explained everything to me in a very clear manner and is very kind and friendly. Walked away very impressed with the overall experience. Dr. Anne is very professional and has shown a true commitment to solve my health issues. HIGHLY recommend!"
-Ryan
Great service
"Highly knowledgeable of not only TRT/HRT but of all general health aspects. Wonderful responsiveness, will reply to text or email after hours. Works out great as an independent contractor keeping odd hours. Very accommodating with appointments as well. Anne definitely explains all lab work and treatment protocol so anyone can understand it. Walks you through weekly process and makes sure you understand everything."
-Issac